Collins
The home of what flows from within
Challenge

Collins started with the printing of bibles in a small shop near Glasgow in 1819. Over the next 200 years, their personal notebooks spread throughout the British Empire, into the daily routine and hearts of people across the world. Under heavy competition in a changing marketplace, Collins had lost touch with its own amazing story.
Solution
We built the brand world around the insight that a diary or notebook is a precious space where we pour all our thoughts hopes, ambitions, and priorities. They are a reflection of not only who we are, but who we want to be. With a few wee tweaks, we also refocused the brand identity around its authentic Scottish heritage and the rich stories from its two hundred years of history.
Results

The revitalised Collins brand is 'proud and knowing' in its Scottish heritage and leverages that in the right moments, in the right proportions. Elevating them above the competition. At the end of 2020, two years after rebranding reported profits had increased 19%.
Recognition
Spikes Asia: Shortlist
Transform Asia: Gold and Bronze
2016 – 2020. Design Director/Creative Director. The Partners/ Superunion. Global.
A beautifully simple starting point –  A notebook or diary is a true reflection of what is within you. 'What is inside us, is also inside our books'. This led us to our brand idea. Collins is the home of What Flows from Within. Once the brand team united around this single thought they were inspired to bring it to life across channels and touch points.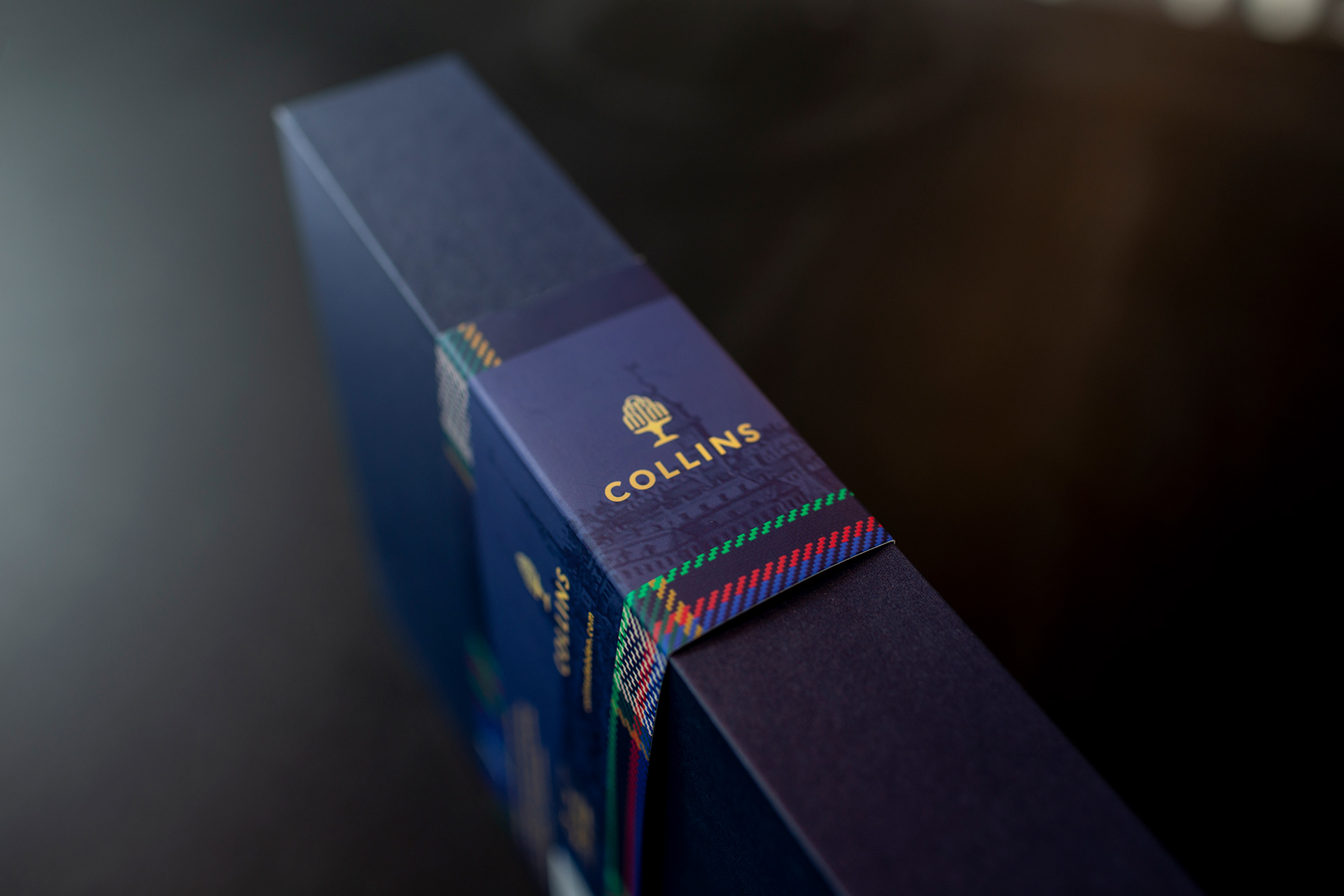 We simplified the fountain, giving it pride and confidence, as well as entwined cascades that hint at a Celtic knot. Our colour palette was refreshed to match the Scottish Royal Standard, and we created a bespoke tartan based on our geographical heritage.
 Influencer Activation Tokyo